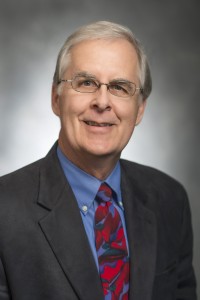 Dr. Lochen grew up in Wauwatosa and attended the University of Wisconsin, earning his Bachelor's degree in zoology and his medical degree from UW School of Medicine. He completed a rotating internship at Blodgett Memorial Hospital in Grand Rapids, Michigan. He then returned to Milwaukee for his ophthalmology residency at the Medical College of Wisconsin and joined Medical Eye Associates in 1977. Dr. Lochen is board certified by The American Board of Ophthalmology and a fellow of both the American Academy of Ophthalmology and the American College of Surgeons.
Dr. Lochen enjoys his interactions with the patients, assessing their concerns and needs, working with them to allow them to obtain their best possible vision by medical, surgical or optical methods. He welcomes patients of all ages and is accepting new patients.
When not working, Dr. Lochen enjoys joining his wife Sue on visits with their children and grandchildren in Minnesota and Oregon. Traveling to other destinations, golf, live theater, reading and fitness (including Zumba) are among his personal interests.