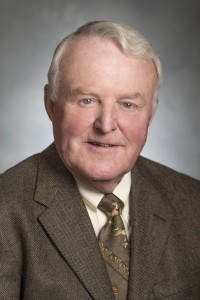 Serving on the Board of Directors for First Federal Savings Bank of Wisconsin. Formerly served on the Board of Directors for the YMCA, Waukesha Chamber of Commerce and Waukesha Training Center.
A native of Iowa, he attended the University of Iowa for his undergraduate degree, and the University of Iowa Medical School. His love of nature and the environment led him to include botany and zoology studies at the graduate school level. Interned at the Latter-Day Saints Hospital in Salt Lake City, Utah, and returned to Iowa for his ophthalmology residency. He obtained his Retina Fellow at the University Hospitals in Iowa City, Iowa and performs retinal laser surgery for patients with diabetes. Board certified and a Fellow in the American College of Surgeons. Active in numerous professional organizations, and served as Assistant Clinical Professor at the Medical College of Wisconsin.
Dr. Flickinger actively participates in Ducks Unlimited, and can be found golfing and hunting in his spare time.