All people with diabetes are at risk of developing diabetic retinopathy. It causes damage to the small blood vessels located in the retina. In some people the damage can cause leakage of fluid that affects the center part of your vision. This is called macular edema. In others the damage can cause new blood vessels to form haphazardly around the inner part of the eye. This can lead to hemorrhaging into the cavity of the eye and can ultimately cause a retinal detachment due to scar tissue formation.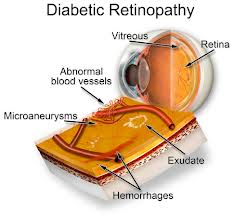 Fortunately, with early detection and treatment, these potentially vision threatening consequences of diabetes can be prevented. Therefore, it is of the utmost importance that those with diabetes undergo a yearly comprehensive eye examination with pupil dilation.
The best treatment for diabetic retinopathy is prevention. Adhering to strict blood sugar control and regular dilated eye examinations can reduce these potentially vision threatening consequences of diabetes.
If your physician determines you have diabetic retinopathy, he or she may order additional tests including:
Computerized macular thickness evaluation (OCT)
Specialized photography of the retina (Fluorescein Angiography)
In certain cases, your physician may suggest treatment of your diabetic retinopathy with laser surgery or the injection of medications into the eye to shrink the new blood vessels. Often times, your physician will refer you to a local retinal specialist for continued evaluation and treatment.
If you have been diagnosed with diabetes, call today to schedule your comprehensive eye examination with one of the physicians at Medical Eye Associates.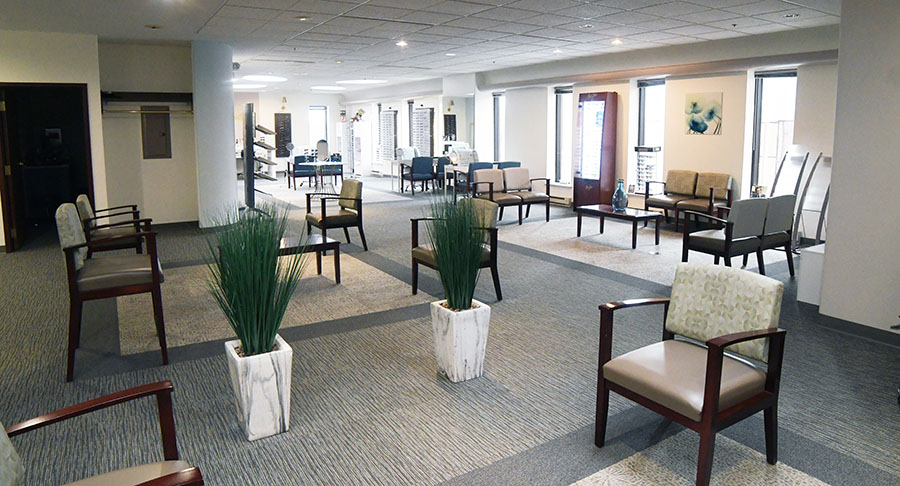 ---
Call Us!
---
Whether you visit us at our Waukesha location in the Moreland Medical Center or at one of our 3 convenient satellite offices located in Wauwatosa, Oconomowoc or Mukwonago, you will find that our skilled doctors and friendly staff will provide you with the highest quality eye care.
To learn more, check our Services page, or call our office at 262-547-3352.

---

Show all locations