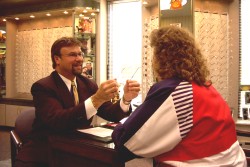 MAIN OPTICAL COMPANY dispensaries have been established for your convenience at our Waukesha, Milwaukee, Mukwonago and Oconomowoc offices. In addition to a comprehensive selection of frames (designer boutique, traditional, family, sport and safety), Main Optical offers free adjustments at any time. The staff is expert in producing quality lenses from the simple to the complex prescription, and can provide next-day service in many instances. The skilled opticians of Main Optical will assist in your fashion frame selection, and always have your satisfaction in mind!
A variety of pricing packages are available at Main Optical. We also offer discounts to Seniors. You will find that Main Optical is competitive with optical shops throughout Waukesha and Milwaukee counties. Our staff works with a variety of insurance companies on your behalf.
Come in and see us about updating your look and improving your vision. Main Optical…where personal, professional service is the key to our success!
STOP IN TO SEE THE LATEST IN OPTICAL TECHNOLOGY!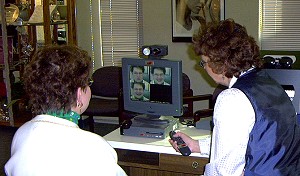 The SMARTMIRROR revolutionizes your ability to see yourself in a variety of eyeglass frames, all at once! This optical video program captures your image in up to four frame styles, and displays all views with a split screen technology. Change the style, change the color, even try on contact lenses in various colors, and choose the ones you like best! Come to see our Certified Opticians for a personal, no cost demonstration.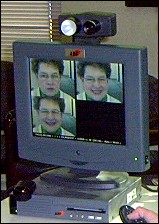 We offer the following brands: Varilux, Physio, Panamic, Seiko Proceed, Silhouette, Liz Claiborne, Stetson, Ray Ban, Laura Ashley, Via Spiga, Elizabeth Arden, Bebe, Nicole Miller, Sophia Loren, Ed Hardy Lites, Vera Bradley, Phoebe, Couture, Hart Schaffner Marx and Randy Jackson.